20190710
Tai Pawb reacts to Minister's response on Affordable Housing Review
The Minister for Housing and Local Government, Julie James AM, has responded formally to the recommendations of the Independent Review of Affordable Housing Supply.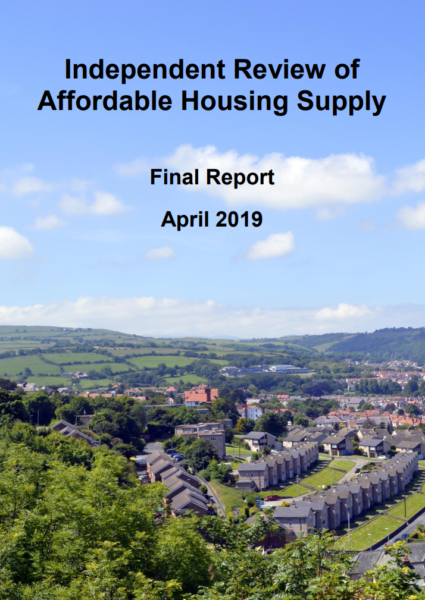 Reacting to the Minister's response, Tai Pawb's director, Alicja Zalesinska, said:
"Tai Pawb is broadly pleased that the Minister has set out an ambitious programme for affordable housing in accepting all-but-one of the Review's recommendations. We are particularly pleased to see that the importance of better capturing the range of needs in Local Housing Market Assessments (LHMAs) – including those of disabled people and young and older people – is recognised and will be carried forward."
In evidence to the Review, Tai Pawb also called for Welsh Government to maintain the Lifetime Homes standard. The Review has, instead, favoured a move towards standards on minimum space and storage.
Alicja added:
"We are, however, concerned that the recommendation accepted on standards refers only to minimum space and storage standards and not adaptability. Whilst adaptability wasn't referred to in the Review's main recommendation, it did state the any future standard should be designed to support ease of future adaptation.

"Tai Pawb is conscious that adaptability standards mustn't be lowered as part of this new focus and, to that end, we are committed to working with the Welsh Government and other stakeholders to ensure that adaptability hasn't been negatively impacted.

"Fundamentally, we believe that the human right to housing is the best framework in which all of this work can be carried forward in the future".
Back