'Wales can lead the way' on housing as a human right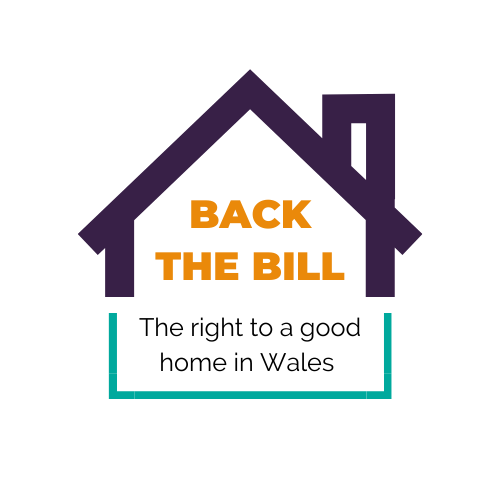 That's the message from the Back the Bill campaign as it publishes the first phase of research into the social and economic impacts of a right to adequate housing in Wales.
Focusing on international comparisons – including examples from Finland, Canada and South Africa – the research, undertaken by Alma Economics, has found both good practice and valuable lessons across a range of approaches.
In Finland, for example, the right to housing is set in the Finnish constitution. Highlighted in the report as having made significant progress on fully realising the right, Finland's adoption of a number of policies, including its Housing First approach, has helped reduce homelessness by 50 per cent – and is on course to eradicate it by 2027.
Canadian legislation, meanwhile, recognises the right to adequate housing via its National Housing Strategy Act; the legislation also created three accountability bodies to promote and protect the right, but stopped short of introducing judicial
mechanisms.
In South Africa, the right to access adequate housing features as part of its constitution and allows people to legally challenge a breach of the right in court; however, a long-term lack of investment in housing supply has negated its progress.
Commissioned by the Back the Bill partners (Tai Pawb, Shelter Cymru and CIH Cymru), the research demonstrates that Wales can lead the way as an international exemplar in its approach to housing as a human right. The paper also reinforces the cost of inadequate and inequitable housing, with significant impacts on health, education and life chances as well as a disproportionate impact on those with protected characteristics.
The research comes just two weeks after Welsh Government and Plaid Cymru signed a co-operation agreement – now part of the Programme for Government – in which a commitment is made to a White Paper on proposals for a right to adequate
housing.
Commenting jointly on its publication, Alicja Zalesinska (CEO – Tai Pawb), Ruth Power (CEO – Shelter Cymru) and Matt Dicks (Director – CIH Cymru) said:
"We welcome the research findings today which point to the progress that other countries have made, and also to lessons learnt. The case studies show that introducing a legal right to adequate housing in legislation is a necessary condition to ensure a progressively realised and enforceable right to adequate housing. Something Wales is yet to introduce.

"The Draft Bill we have proposed would create a stronger right than has been established in any of the case study countries, with a clear drive for realising the full right over time. This would include the introduction of housing impact assessments, for example, and regular progress reports before the Senedd.

"Poor quality, unsuitable and/or unaffordable housing can and does have significant knock-on impacts on people's quality of life and also their life chances.

"Using the basis of our Draft Bill to inform the Cooperation Agreement's commitment to a White Paper on a right to adequate housing, we can shape a uniquely 'Welsh way' forward; ensuring, over time, that everyone in Wales can have the right to a good home".
Read more about the Back the Bill campaign and sign to support our Draft Bill here.
Phase 1 report – Executive Summary English
Phase 1 report – Executive Summary Cymraeg
Back