QED Award
QED is more than just a prestigious quality mark for the Welsh housing sector.
It provides a comprehensive, Wales specific framework for reviewing and improving the equality and diversity impact of your organisation across governance, services, access, involvement and culture.
QED methodology is at the cutting edge of latest thinking in the area of equality and diversity and offers a real opportunity to measure and demonstrate progress and transform organisational thinking, services and cultures.
QED stands for Quality in Equality & Diversity, as well as neatly tying in with the Latin 'Quod erat demonstrandum' or 'Thus it has been demonstrated'.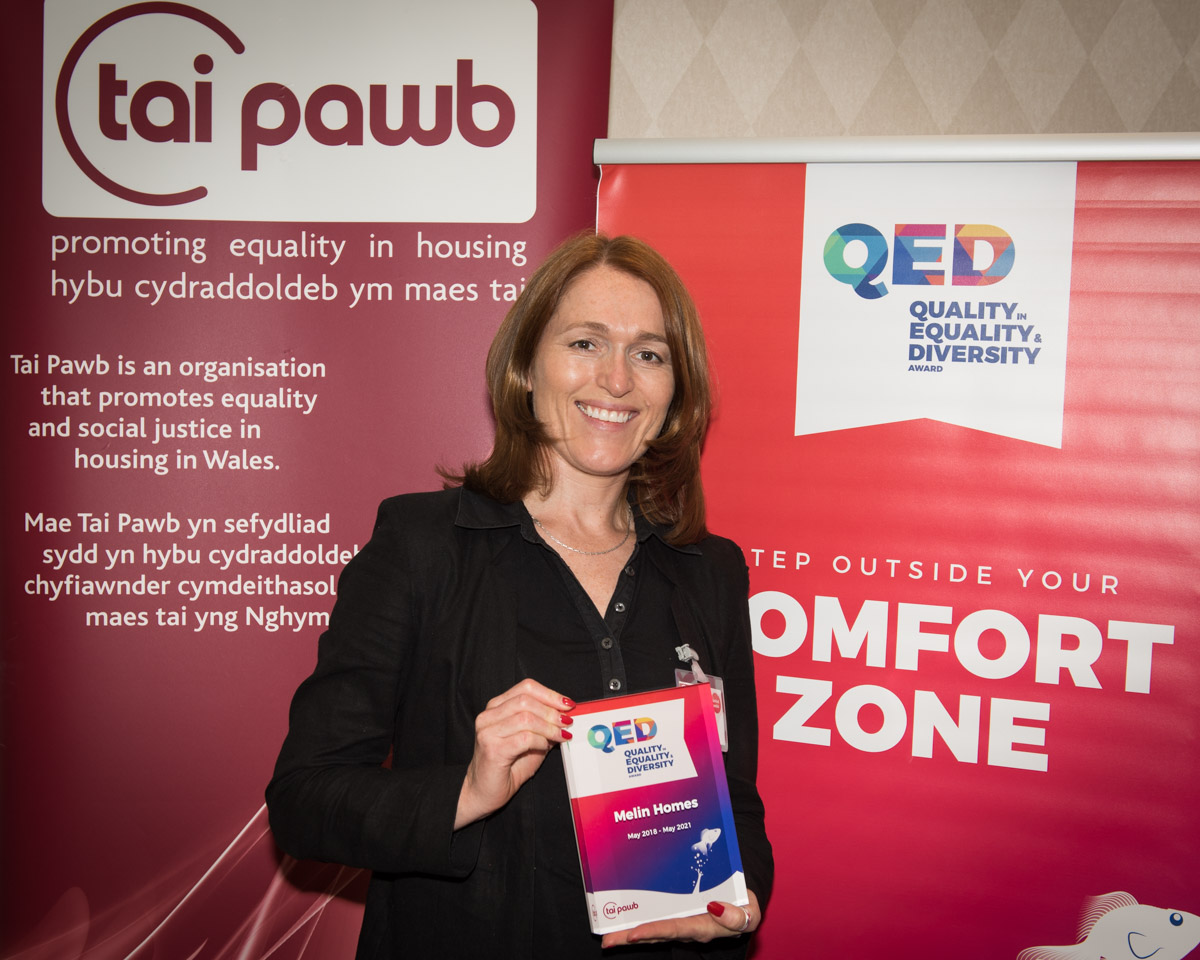 The Benefits
The benefit of working towards the QED award is that you will:
Have a clear understanding of what good looks like
Have a framework to encompass your equality and diversity work
Be able to galvanise staff energy and focus around equality and diversity
The benefit of achieving the QED award is that you will:
Improve the experiences of diverse tenants, customers and staff
Have a clear framework and plan for continuous improvement
Have evidence that you comply with regulatory requirements
Be able to use QED logo across your communications platforms
Have your achievements and good practice highlighted
The Process
The QED process is broken into two stages.
Stage 1 consists of:
Staff and stakeholder survey
Desktop review
Onsite visits/interviews
Assessment
Action plan
Stage 1 takes approximately twelve weeks to complete. After this, we recommend around 6 months to work through the action plan and undertake the activities identified.
Stage 2 starts once the agreed action plan has been completed and it consists of:
A progress visit
A recommendation report
A final decision by the QED panel
On successful completion of the process you will retain the award status for three years.
Fees 2018-2019
The fees for the QED award are split into two stages. This equates to a 75/25 split.
| | | |
| --- | --- | --- |
| Stage | Member | Non-member |
| 1 | £3,627 | £4,838 |
| 2 | £1,208 | £1,612 |
| Total | £4,835 | £6,450 |
The Stage 1 fee needs to be paid in full before work will commence.
The Stage 2 fee needs to be paid before reassessment in order to achieve the QED award status.
Any expenses incurred in the delivery of the QED award will be charged in addition to the fees. There is no VAT chargeable on the fees.
Tempted?
Please contact: ceri@taipawb.org / 029 2053 7634
Find out more:
BLOG: Prioritising Equality and Embracing Diversity: Melin Homes' journey towards the Tai Pawb QED Award
NEWS: First QED Award to Melin Homes