Tai Pawb's Work and Membership Digest 2022 – 2023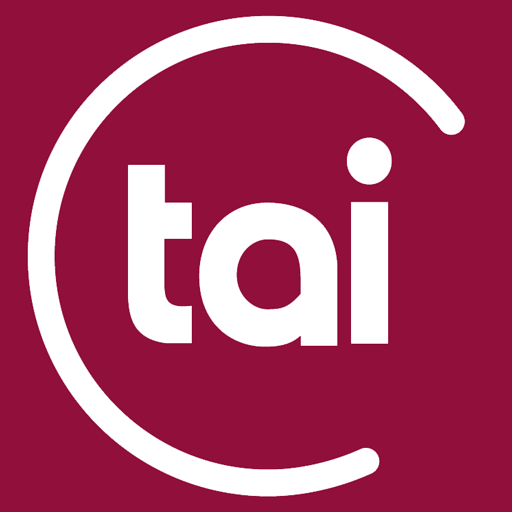 As membership 2022-2023 draws to a close we wanted to share with you all the brilliant work that has taken place this year and what members can look forward to in 2023-2024.
But first, we want to extend a big thank you to all our members for your continued support in helping us shape, make and be the change we all want to see.
Policy and Influencing Work
Tai Pawb has been busy working with Welsh Government and other decision makers to make sure equality is integral to housing policy in Wales and that changes and decisions make a positive impact on the lives of diverse people in Wales.  A summary of this work can be seen in the policy graphics and furthermore we have responded to 5 Welsh Government and Senedd consultations to ensure the voice of the housing sector and equality considerations were taken into consideration.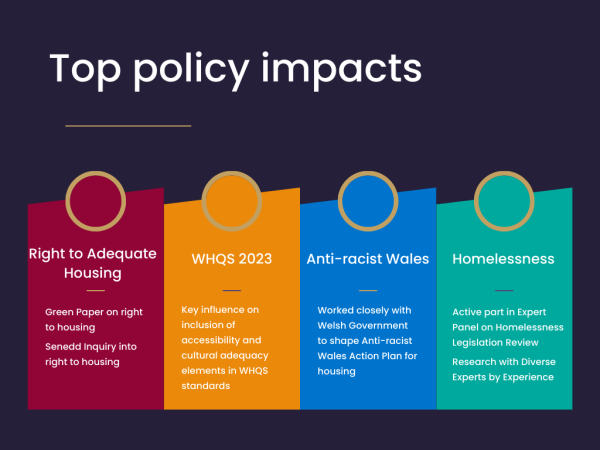 If you would like to discuss any of this work further or any possible future work please do not hesitate to get in touch with Ross Thomas, Head of Policy & Public Affairs, ross@taipawb.org or David Rowlands, Policy Manager, dave@taipawb.org.
Membership
Tai Pawb membership supports our work to influence policy makers to make housing policy fairer and act as thought leaders for the sector and beyond.
Tai Pawb members are at the forefront of our work by helping us develop our services to meet the sector's needs and giving members the opportunity to pioneer our innovative ideas and solutions, putting ideas into practice.    Members also get a whole range of fantastic benefits which support colleagues with anything related to equality.
The infographic summaries all of the engagement and membership activity for 2022-2023 – its been a busy year!!
If you would like to discuss membership and how we can support you please get in touch with Vicki Foley, Membership Manager vicki@taipawb.org or Lynsey Davies, Membership Officer, lynsey@taipawb.org
Events
We have made some changes to our membership package and benefits for 2023-24 following consultation with all members.    The same access to benefits, resources, and discounts will apply but from 1st April 2023 the 17 core events and networks will be free to access for all members including all staff working for a member organisation.  We believe this package is better value for money, which will enable easier access to events and support the welsh housing sector to continuously develop and network.
The schedule details all these events and places can be booked through our website HERE
If you have any questions about events please contact our general mailbox info@taipawb.org 
Member Benefits
And last we just want to remind you about the brilliant benefits that you can access as part of your membership that are accessible by all members and all staff working for a member organisation.
We look forward to continuing to
work with you in 2023-24.
Back