20180604
First QED Award to Melin Homes
We're delighted to announce that Melin Homes are the first housing association in Wales to achieve the QED Award.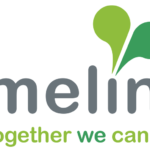 Tai Pawb's QED Award is a comprehensive, Wales specific accreditation and framework for reviewing and improving the equality and diversity impact of your organisation across governance, services, access, involvement and culture.
The QED Panel is made up of experts from across the housing and equality sectors, and unanimously agreed that Melin Homes had satisfied all the criteria necessary to achieve QED status. They said:
The QED Panel want to congratulate Melin Homes on being the first Housing Association in Wales to achieve the QED Award. The Panel were very impressed with the progress made in the last 12 months and look forward to hearing about even further progress through the annual QED monitoring process. The Panel were pleased that QED has generated momentum and improvement throughout the organisation.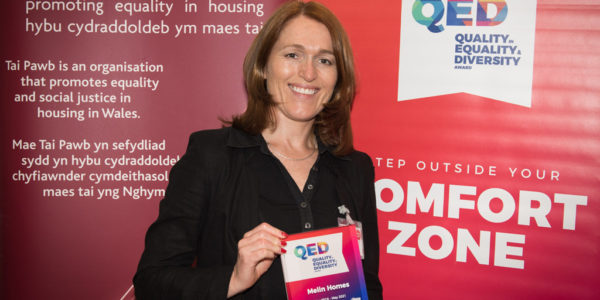 Tai Pawb thank the Melin Homes for their input and help in developing the QED award. As the first organisation to undergo the entire process, their feedback has been invaluable and will certainly help the other members taking on QED.
CEO, Paula Kennedy accepted the award from Peter Tatchell at Tai Pawb's annual conference 'Close to Home'. She said:
At Melin, we recognised that equality and diversity in Wales needed a framework that served organisations and the people these policies benefit much better. The QED Award is the culmination of this vision and we are delighted to be the first organisation to receive it.

This award is the result of a partnership between ourselves and Tai Pawb and we hope this is seen as a great example of best practice going forward.
Ceri Meloy, Head of Business, has been leading on QED and working closely with Melin for the past year:
This is fantastic news. I would like to congratulate Melin Homes on achieving the QED Award. This would not be possible without their openness, commitment to equality, and a drive to continuously reflect on and improve what they do for the benefit of people they serve.
---
Click here to find out more about the QED Award, and how you could sign up.
Back