20171025
#LeaderLikeMe – Shadowing at United Welsh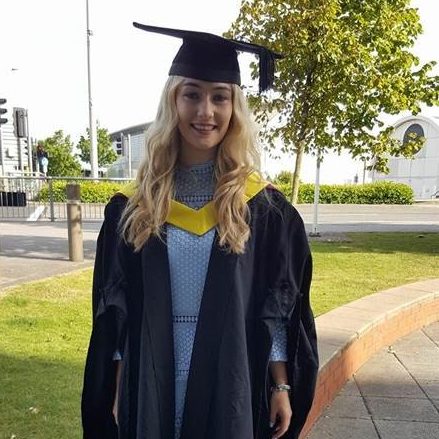 Janice Bell pledged to create a shadowing opportunity within United Welsh as part of our #LeaderLikeMe campaign.
Paige Moss tells us about how this extended to multiple teams, and how these opportunities helped her learn, and secure a full time role.
"Whilst I was studying a Housing Degree, I secured myself an Internship with United Welsh during my last year of University. When I first started working as an Intern, I had no idea what area I wanted to work in after my Internship ended.
I learnt so much in the six months I was working as an Intern, which really helped with my assignments as I was able to put practice into my theory. It also supported me in increasing my overall mark in University. I shadowed different departments, which include Scheme Managers, Money Advisor, and Service Managers from various departments, ASB Co-ordinator, Neighbourhood Officer (Rents) Customer Engagement Co-ordinator (Tenancy Management) and Community Link Workers.
The best thing about shadowing the different departments was that it gave me an insight of the different roles and responsibilities. This also allowed me to build professional relationships with the different departments. Shadowing the Money Advisors supported me with gaining more knowledge around benefit options and what type of referrals they receive on a daily basis. When I shadowed the Customer Engagement Co-ordinators, it really interested me and I found that the area that I would like to work in, which was housing management.
This is where I found an interest in the Scheme Manager role. I shadowed a Scheme Manager numerous times to be able to get a feel of the role and to find out if I was interested in becoming a Scheme Manager. I was shown the different systems that they use, such as Tunstall for the Morning Welfare Calls. It also gave me the confidence to express my interest and experience which supported me with an interview that I was given for a Temporary Scheme Manager. Shadowing the different departments helped me with deciding where I wanted to be in the future.
By shadowing, it allowed me to have the knowledge and experiences to secure myself a Scheme Manager position with United Welsh. I feel that having a good working relationship with the other departments has very much helped me with my development in my current role. My current employment has helped me gain more skills which include, prioritising, organisation, team work, decision making and interpersonal skills.
I would recommend shadowing various colleagues!"
---
Read more #LeaderLikeMe experiences:
#LeaderLikeMe – Jonathan Conway
TPAS Cymru's progress with #LeaderLikeMe
Why I joined #LeaderLikeMe
Back