Meet our new Anti Racism Manager, Simon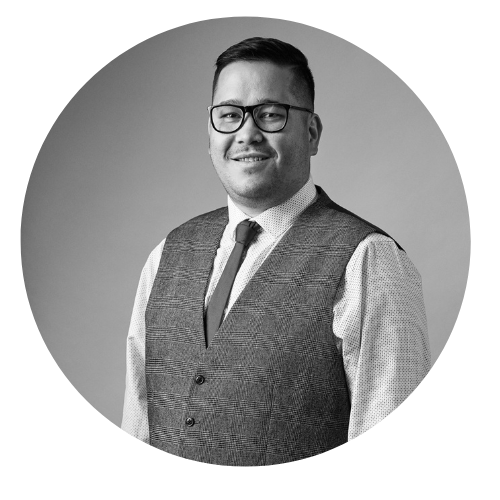 My name is Simon Lu and I am the new Anti-Racism Manager in Tai Pawb. I am a proud Welshman of Chinese origin and I'm new to the housing sector so please go easy with me! I am not new to EDI however and specifically racial inequalities. I am looking forward to using my skills and knowledge that I can share with the housing sector to support its journey to becoming a more equitable environment. I have spent the past 17 years working in the sport sector, focusing my time working across the EDI agenda. I have spent time working with StreetGames (Poverty) BMESportCymru (Race) and Wales Golf (Gender). During my time with Wales Golf, I led the work around the Women in Golf Charter Campaign, which aimed to improve the game of golf for Women and Girls in Wales via pledge action campaign similar to Deeds not Words.
I'm passionate about improving the racial equality within the sector and ensuring that we are better at supporting our colleagues, and most importantly addressing racial inequalities in the communities we serve; My hope is that I can help organisations engage and deliver better services to their ethnically diverse communities, in a manner that has a person-centred approach with an understanding of their individual cultural needs. During my time in post, I am looking forward to working with our members by sharing good practice and knowledge and giving them the support needed to achieve greater racial equity and diversity at all levels within their business, helping so that people feel supported and empowered to achieve.
The challenges ahead
Over the course of my tenure my aim is to help support the housing sector to become anti-racist, tackling fundamental issue's such as:
As the Anti Racism Manager, I have already started working with colleagues from Welsh Government to start supporting the implementation of the Anti-racist Wales Action Plan. I have started to engage with Tai Pawb members and other housing organisations on how best we can support them on their anti-racism journey. I am really heartened by the honest conversations we have had about what their current practices and procedures look like and our plans on how we can work collaboratively to improve their services to eradicate racial inequalities for their staff and service users. I have met with key members of the Deeds not Words panel and are scheduling dates for our Deeds not Words leaders' meetings and coffee mornings. (To be announced shortly) Along with our networking opportunities we will be delivering our Anti Racist Wales quarterly newsletter. In all honestly, it's been a whirlwind first month in post, I feel super energised by the conversations I've had and the warm welcome that I have received. It is clear to see that there is a lot of fantastic work, and much effort has already gone into tackling racial inequalities in housing. I look forward to working with the sector to achieve our objectives of making Wales an Anti-racist place to live, work and enjoy life.
I want members to continue with their journey to becoming more inclusive with an open mind to the benefits of a more inclusive culture. I will be leading the work to support the Welsh Government and the housing sector to embrace the commitments in the Anti Racism Wales Action Plan and to deliver on its actions. We aim to build a network of cognitive diversity to support and progress a fairer and more equitable sector. My role in achieving this will be:
Leading on Deeds not Words
Sector surveys measuring ethnic diversity.
1-2-1 engagement to provide advice and support to organisations,
Work with the sector and communities to design good practice guides on

Anti-racism, Culturally Appropriate Design and Maintenance

and others
Engagement with ethnic minority tenants to create an environment for them to share their thoughts, ideas and influence change
Get involved
Has your organisation signed up to our Deeds Not Words pledge? Perhaps you don't know where to start? Is your organisation progressing with the development of your action plans and happy to share best practice on embedding anti-racism?
You can get in touch with me on 029 2278 8917   / Simon@taipawb.org
Keep checking in for updates on the Deeds Not Words and more information on how you might be able to help!
Back