The Champions Network: An update from the Private Rented Sector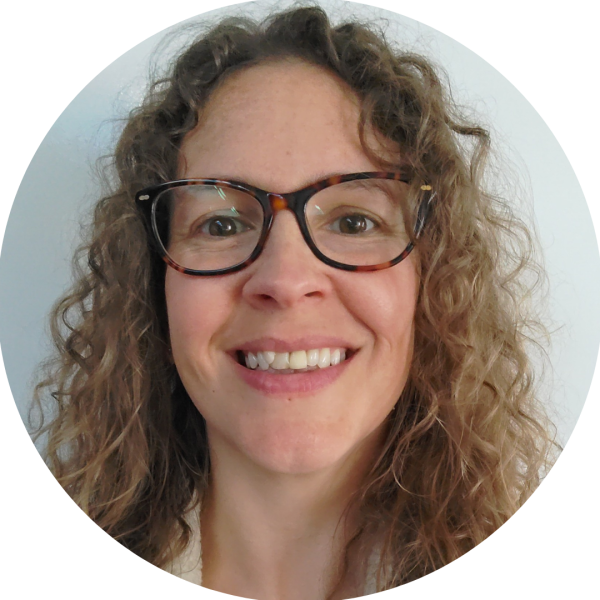 Since December, we have been busy getting to know the people of Gwent, speaking to tenants, landlords and those who work with them about their experiences and opinions of the private rental sector in 2023. We have engaged with those from the public, private and third sectors, visiting businesses and community spaces to find out exactly which key issues and challenges are affecting people most keenly. The responses have been overwhelming, with people from a wide range of backgrounds being desperate to share their stories and discuss ideas for improvements.
The changes to the Renting Homes (Wales) Act have of course affected everyone in the PRS, but many landlords are reporting challenges with understanding the new rules and ensuring they are compliant with the updated legislation. Some landlords are worried about the implications of the changes and the lack of available support – with many hinting that leaving the sector altogether is on their minds. "I want to do things properly," commented one landlord in Newport, "but if it's this difficult, what is the incentive to stay?".
Tenants are deeply concerned about the continuing rise in rental costs, with almost all feeling that the PRS is increasingly unaffordable. One individual in Newport has recently received notice to leave his current property, only to find that similar rents in his area are almost twice as much as he is currently paying. Other tenants point to the supply and demand issue, with one home-seeker reporting that there are "30 applicants for each available property, according to my letting agent. How can I compete with that?".
We have heard from many members of the public who wanted to share their experiences or opinions about private renting. In March, we carried out a survey with citizens in Newport and received almost 200 responses – demonstrating just how much people have to say on the subject. Here are some of the key findings from that survey:
Tenants and landlords in Newport speak up
When asked about experiences of private renting, many tenants had had trouble with unfair rental increases and poor conditions at home. The most common response when asked about the biggest problem with renting was "too expensive".
Many tenants feel that the PRS is increasingly inaccessible to those on lower incomes, with 70% saying that 'rising bills' is the issue that has affected them most over the past year.
Some landlords are concerned about the implications of new legislation in the PRS, with one feeling that it is 'no longer worth' being in the sector.
Only 32% of people replied 'yes' when asked if they would know where to find help or advice about a housing issue. 70% reported that 'knowing where to go for help' would be the most helpful thing in preventing housing problems from getting worse.
The Champions Network
The appetite for change is clear – those in the private rented sector need and want a better system of support. Many can identify the challenges but lack the mechanism or platform to find workable solutions. Here at the Champions Network, we are hoping to change this. We are building a powerful network of landlords and tenants who will collaborate to find solutions that work for everyone.
Here are just some of things we'll be doing in the coming months:
Creating two panels of tenant and landlord representatives, who will meet regularly and use their lived experience to share updates from the PRS. The panels will identify key issues and themes and will be involved in making recommendations for improvements and creating resources and materials to support others.
Hosting a re-launch of the Gwent PRS Officers Network, a professional forum and information hub for staff members working with private sector landlords and tenants. PRS Officers from across Gwent and their colleagues will have the space to network, share best practice and support one another.
Attending weekly drop-ins in community spaces across Gwent. These will include, for example, the EVI in Ebbw Vale, the Miner's Centre in Caerphilly and Caldicot Job Centre Plus. Here we hope to speak to members of the public who are involved with the PRS to offer advice, support or signposting services.
Moving towards a Gwent-wide landlord forum. We are working closely with Newport, Torfaen and Blaenau Gwent Councils to form links between their existing forums; we will support them to increase their engagement and attendance levels. We also plan to work with Caerphilly and Monmouthshire councils in due course, to become part of a Gwent-wide forum.
Interviewing tenants and landlords who have current or recent experience of private renting. This work is essential for our ongoing research and data-gathering and to inform our day-to-day practice. Interviews can be anonymous and interviewees can share as much or as little as they want – every experience is valuable.
Many landlords and tenants from across South Wales have already signed up to be involved – come and join the action!
If you are:
Living in Newport, Caerphilly, Torfaen, Blaenau Gwent or Monmouthshire;
A tenant or landlord in the Private Rented Sector or recently have been;
Willing to tell us about your experiences…
We want to hear from you!
07788 901919
Find us on Facebook: www.facebook.com/champnetworkgwent
COMING SOON on TikTok: @champnetwork
Back