20171128
WHEN Update November 2017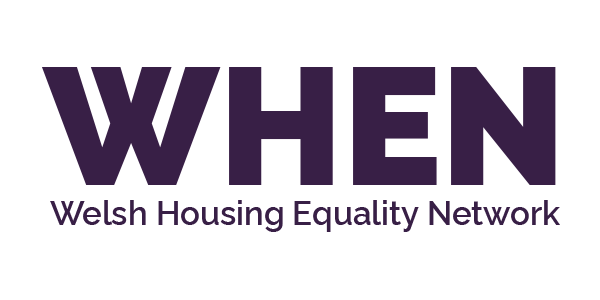 Gender Equality was the topic at the most recent Welsh Housing Equality Network (WHEN), and as expected, it stimulated plenty of discussion.
WHEN Chair Amanda Attfield began the meeting by setting the context, asking the group to think about "What is holding women back in their careers?" and "Do you know what your gender pay gap is, and if so, what are you doing to close any gap?". These were asked before the main speakers to get people thinking ready for the breakout discussions.
Chwarae Teg
Our first speaker was Stephanie Griffiths from Chwarae Teg, who will be celebrating their 25th anniversary on December 5th 2017. She gave us a brief run-through of their extraordinary services designed to support women's career prospects and improve business' overall gender equality.
How often do you sit down and plan your career?
Stephanie told us that women don't tend to do this, certainly as compared to men, due to conflicting demands and expectations placed up on them, such as family and caring commitments.
The Network were also very interested to hear about 'gender lensing', a method of reviewing processes, procedures and culture with a specific focus on gender to identify potential conscious or unconscious biases. An example of this consultancy was to re-order an IT job advert to put personality requirements before technical requirements, which subsequently encouraged more female applicants.
Stephanie also outlined funding available for SMEs to help with gender equality, including culture mapping and improvements. She showed results with a 'before and after' graphic in a spider-web format, which was really impressive.
Adele Baumgardt
Our second speaker brought plenty of energy and experience as an equality consultant. Adele focused on the gender pay gap, firstly giving some detail on what the new regulations will actually mean and then some statistics following recent reports. She laid out the legal, moral and business case for this kind of reporting, but emphasises that simple transparency will not 'fix' the wider issue.
Echoing the thoughts of Stephanie before, Adele explained how attempting to fix a single issue like a job advert is not an effective way to tackle an issue that is ingrained throughout an organisation. What was needed was "a will and a desire to change" and this comes from the top.
Amanda finished the meeting by urging those present to make sure their voices are heard on this important issue:
If your voice is not being heard loudly, use your networks, use your levers of influence, bring in experts if you need to – people like Adele can help.
The group agreed to come back to this topic next year, once we know what the picture for the Housing sector looks like, including a case study on Values Based Recruitment.
If you would like to be involved in the next Welsh Housing Equality Network, please get in touch with us. This is free to attend for any of our members and each session has a different topic put forward from within the network.
---
Resources
Stephanie Griffith's Presentation
Back